Home > Treks > Olleros - Chavin
OLLEROS – CHAVIN (LLAMATREK)
Duration:
3 Days / 2 Nights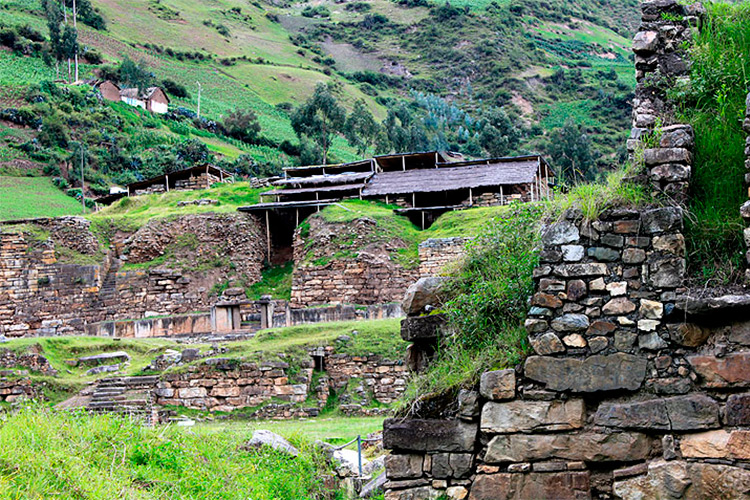 Day 1: HUARAZ – OLLEROS – SACRACANCHA
We started our trip by only 45 minutes to the village of Olleros where we expect our muleteers with mules and llamas, we start our trek along the Black River by a pre-inca road approx 5 hours reaching the camp of Sacracancha to 4100 meters above sea level
Day 2: SACRACANCHA - SHONGOPAMPA
After breakfast continue to climb on the pre-Inca road towards the Yanashallash pass at 4700 m, highest point of our trek from where we can see the mountains of the cordillera Blanca, after a short break we started our descent to the camp located in Shongopampa (4080 m)
Day 3: SHONGOPAMPA – CHAVIN – HUARAZ
We began our descent looking snowy Huantsán along the Gorge of Huacheksa approx. 4 hrs. to Chavín de Huántar (3 180 m) to visit the archaeological site and observe its buildings made of stone, the heads of stone, the Lanzón de Chavín, etc. . At the appointed time we will take our mobility with destination to the city of Huaraz approx 3 hrs.
Our services include
Rates
1PAX: US $--
Includes
Private transportation Huaraz - Olleros / Chavín - Huaraz from their hotels.
Foods of the day during the trek (breakfast, box lunch and dinner)
Official trekking Guide.
Assistant / Cook (over 4 pax)
Carriers, llamas and donkeys to carry teams use common.
Mountain equipment (double tents, dining tent, kitchen tent, toilet tent, mattress, kitchen, services, tables, chairs)
First aid kit.
Entrance to the Parque Nacional Huascarán
Not Included