Home > Peru > Cuzco
CUZCO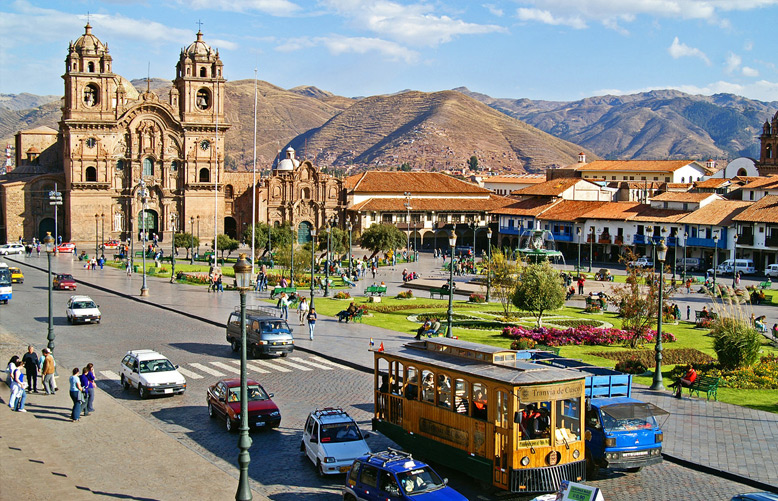 It is inevitable for anyone who visiting Peru to visit the Imperial City. It is not only a beautiful city, houses here are Spanish architecture with wooden balconies that usually were built on stone foundations, these details give the historical center a unique badge, every corner breathes the Inca heritage.
What to do in Cusco?
Cusco is a city that offers many activities for visitors. The classic visits to Sacsayhuaman which dominates the skyline with its impressive Inca constructions, this fortress was built with stunning and huge stones perfectly assembled with more than 3 meters high and 20 tons in weight, this is a tour not to be missed with the Inca sites of Kenko, Puca Pucara and Tambomachay. You can also visit its beautiful museums of the Inca and colonial times, its beautiful cathedral; admire the impressive Koricancha or Templo del Sol; the political and spiritual center of the Inca Empire, where the Spanish built the church of Santo Domingo.
Not sufficient a guided tour we recommend taking a day to discover the particular mix of life and customs of the Indians and the Spaniards; to stroll through the historic center , by the San Blas district, with its narrow, steep cobbled streets to finish visiting the San Pedro market and end breathing the Andean Culture
« Back