Home > Peru > Machu Picchu
MACHU PICCHU
The hidden treasure of the Incas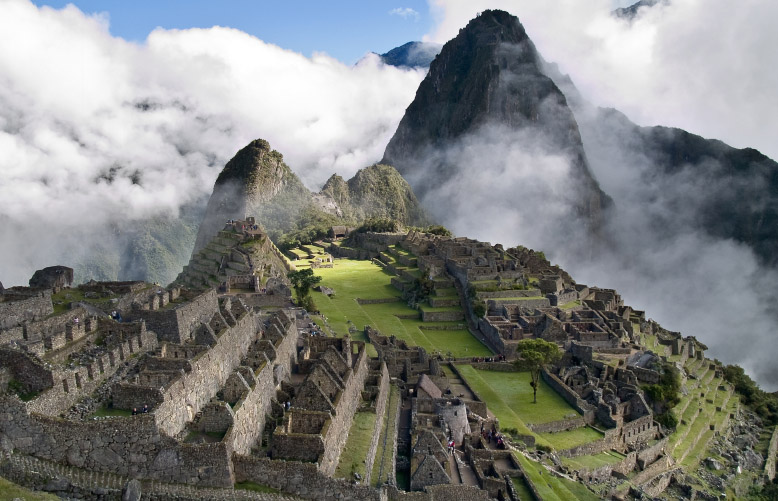 When traveling to Peru, Machu Picchu is a must for the beauty of the archaeological site and the spectacular natural scenery as well as the path to the site either by train or on foot. In your trip to Peru, don't miss Machu Picchu. It is a truly extraordinary place.
How to access Machu Picchu?
It is reached by train from Poroy (Cuzco in three hours journey) and Ollantaytambo, in an hour and a half. The train runs into the mountains. Breathtaking landscapes are gradually narrowing the Urubamba river next to reach the town of Aguas Calientes surrounded on all sides by rock walls, from where the bus takes twenty minutes to reach the citadel of Machu Picchu.
Another alternative to reach Machu Picchu is on foot, with the traditional Inca Trail ending at the citadel through the Gate of the Sun (Inti Punku) entering the morning of the fourth day, to make this walk you should be in good physical condition as you will pass heights of 4,000m, the availability for this Trek is limited, the sites are completed several months in advance
An alternative is the Salkantay trek that ends in Aguas Calientes after walking through the mountains for 4 days and the fifth day we visit the citadel of Machu Picchu.
« Back