Home > Peru > Titicaca Lake
TITICACA LAKE
The highest navigable lake in the world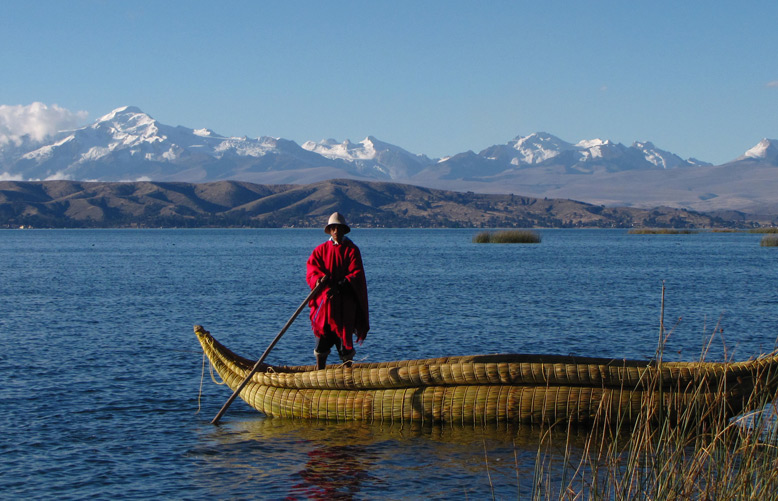 It is considered one of the best tourist destinations in Peru, located 3800 meters above sea level, the lake covers an area of 8500 square kilometers, 190 km in length and maximum depth of 300 meters; it is the highest lake in the world and one of the largest in South America
The lake is shared by Peru and Bolivia. The Peruvian side, the city of Puno is the largest lake and the main starting point for tourist excursions. In Bolivia, it is the town of Copacabana, offering the best access point to Lake Titicaca
What to do on Lake Titicaca?
There are several tours that we can do from Puno, the most classic is sailing to the island of Taquile in one day, we will have a splendid view of the lake; the trip is 6 hours round trip, another option is a 2 day tour to the island of Amantani where we will sleep in the homes of the villagers and see more about the life of these indigenous communities and the next day will also visit Taquile Island.
On both trips, we went through the floating islands of the Uros, located 20 minutes from Puno. With the development of tourism, the islands have grown and now have a population of over 1,000 people. The traditional hunter-fishermen lifestyle of course disappeared there, but still very touristy Uros Islands are an amazing place. You can get on a journey of 2-3 hours, and even for sports, kayaking Puno.
« Back